Why Choose Reverse Smart?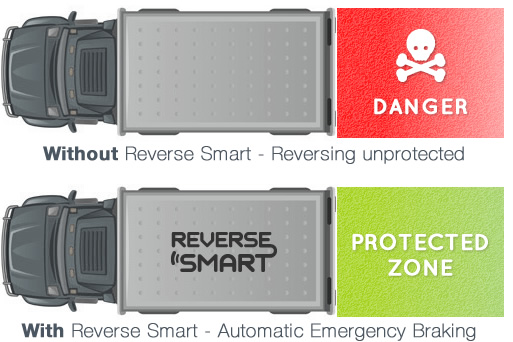 Any AEB device is only as good as the sensing technology being employed to detect objects.
That is why the Reverse Smart AEB uses premium radar technology to detect objects at the rear of the vehicle. The system allows detection of objects at user definable distances many metres behind the vehicle, in all worksite environments, whilst not losing any detection or operational integrity.
Reverse Smart is not an automotive-grade ultrasonic technology posing as a heavy equipment solution. Reverse Smarts Radar detects objects in the most extreme weather and worksite environments – the conditions that heavy equipment and vehicles must operate in daily. This is real safety for real equipment.
Reverse Smart is new to the Australian market, however has been extensively utilised throughout Europe for many years.