The Reverse Smart system is only powered on once a vehicle is placed in reverse gear. When the systems radar sensors detect an object or worker that is within the danger zone behind the vehicle, the unit will immediately and automatically activate the vehicles brakes – without any driver input required.
This device is a very simple, but technologically advanced system, which actively protects the vehicle and personnel working at the rear of the vehicle, and does all of this without interfering with the vehicles intended daily operation.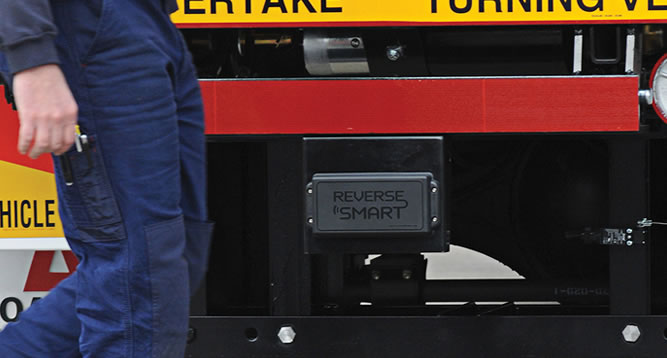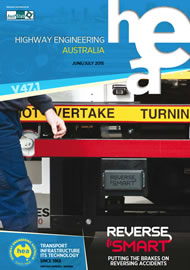 Highway Engineering Magazine
Reverse Smart was featured in the July issue of Highway Engineering Magazine.